New BMW SUVs For Sale in Mechanicsburg
View the New BMW SAV Inventory at Sun Motor Cars BMW
New & Used BMW SUVs for Sale in Mechanicsburg
Search the BMW SUV Inventory at Sun Motor Cars for Your Next BMW SAV
Meet all the BMW SUVs in Mechanicsburg at Sun Motor Cars BMW. Our BMW SUV inventory has a BMW SAV or BMW SAC that every Lancaster driver will love.
Differences Between BMW SUVs - Learn About These BMW SAVs & SACs in Mechanicsburg
A BMW SUV offers Mechanicsburg motorists a dash of every desirable driving trait. From roomy interiors and luxurious cabins to versatility and impressive performance, the dynamic designs of these BMW SUVs create an enjoyable ride.
All BMW SUVs are part of the BMW X Series lineup, falling under BMW SAV or SAC classifications. BMW SAVs are Sports Activity Vehicles® built for Harrisburg families who love to travel with luxury. BMW SACs are Sports Activity Coupes® that are smaller but equally luxurious crossovers sporting a coupe design and performance.
Explore New & Used BMW SUVs in Mechanicsburg
Our BMW SUV inventory features the latest Sports Activity Vehicles and Sports Activity Coupes, along with several pre-owned BMW SUVs. Lancaster customers can look for these BMW SUVs in Mechanicsburg:
BMW X1 SAV
BMW X2 SAC
BMW X3 SAV
BMW X3 M SAV
BMW X4 SAC
BMW X4 M SAC
BMW X5 SAV
BMW X5 M SAV
BMW X6 SAC
BMW X6 M SAC
BMW X7 SAV
BMW iX SAV (All-Electric)
With 325 miles of range, the BMW iX SAV is a suitable luxury SUV for Lancaster families taking long trips across Pennsylvania.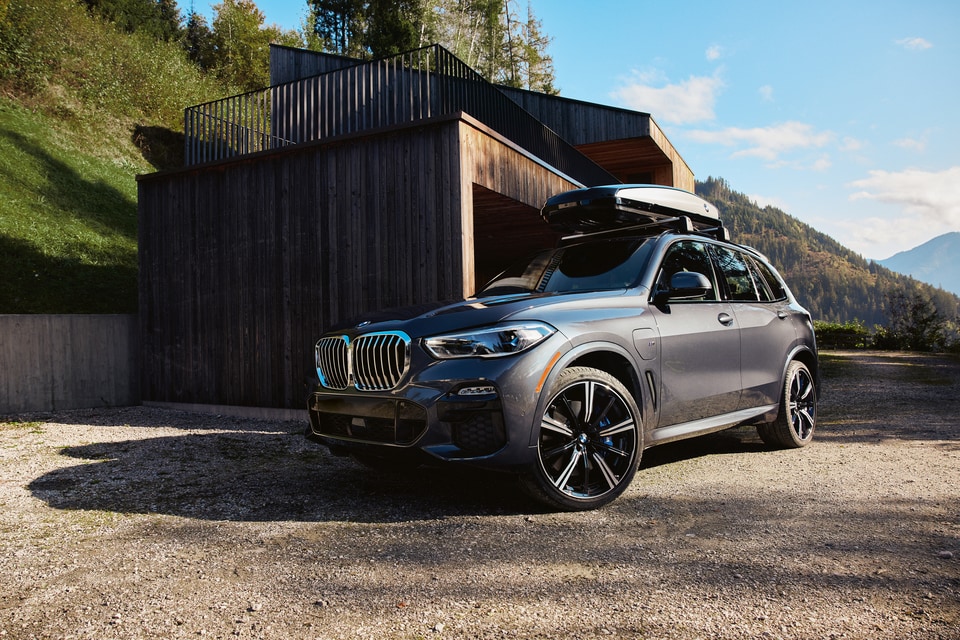 The BMW X7 SAV is the largest and most luxurious BMW, accommodating growing Harrisburg families who need to seat seven passengers. The BMW X6 SAC is a premium mid-size crossover with a refined but classic coupe design. If Carlisle drivers crave originality, they'll feel right at home seated in a BMW X5 SAV, the original luxury SUV that inspired every other X model to follow.
If York, PA motorists go exploring with their loved ones or closest companions, they can grab the keys to a BMW X4 SAC, which is a coupe-inspired adventurer. Another BMW SUV that's born for adventure is the BMW X3 SAV, a mid-size crossover that delivers an engaging and dynamic drive with all-terrain performance.
If Carlisle drivers commute to Harrisburg or Lancaster, they can choose a BMW X2 SAC, which is a compact crossover earning over 30 highway miles per gallon. For a fearless compact SUV with 59 cubic feet of cargo space, Harrisburg drivers can choose a BMW X1 SAV.
Some of these BMW SUVs include M Competition model variants delivering peak performance for York, PA drivers who desire more heart-racing thrills.
Buy or Lease a New BMW SUV in Mechanicsburg
Carlisle customers can contact our BMW dealership in Mechanicsburg to test drive a new BMW SUV today. The Sun Motor Cars BMW finance center can also help York, PA shoppers buy or lease a new BMW SAV or SAC in Mechanicsburg.